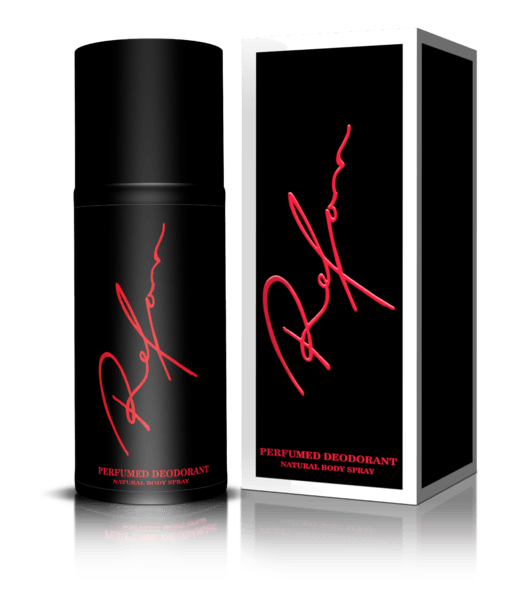 REFAN INTENSE
Perfumed deodorant for men
The aromas that are floating around us live in our memories for many years: blooming spring flowers, freshly cut grass, pine forest, azure sea.
Reminiscence of that wonderful and mysterious thing that has awoken our senses since the world began. That is why we have created the new Perfume deodorants with these extraordinary scents that make us attractive and fascinating in a new way.
They are designed as a natural body spray with the most refined and exquisite fragrances, providing an intensive, exciting and long-lasting trace.
A special formula, enriched with vitamin E and glycerin, with deodorizing, hydrating and softening properties. Gentle on the skin and pH-balanced they provide a feeling of freshness, a sensation of energy and optimism, a touch of romance and charm.
For him
aroma 211
Definitely masculine scent - fresh citrus, spices, warm woody and balsamic notes, praline, patchouli.
aroma 219
Modern and sensual scent, grapefruit, warm spices, a touch of rose and cinnamon, leather and woody notes, patchouli, amber.
aroma 226
Fresh, elegant, eternal, fragrant - refined citrus, aquatic notes, warm musk ..
aroma 246
Citrus - aquatic, lavender and sage, guayacan, cedar, patchouli.
aroma 251
Refined and masculine scent - an aromatic blend of lemon, bergamot, lavender, sweet oriental notes, guayacan, leather, tobacco, amber.
aroma 407
Modern and elegant - aromatic blend of aquatic and woody notes, bay leaf, jasmine, patchouli, cedar, ginger.
aroma 409
Fresh mint, green apple and lemon, warm aromatic geranium, Atlas cedar, vetiver, oak moss.
---
Perfumed deodorant for women
eau de parfum for women