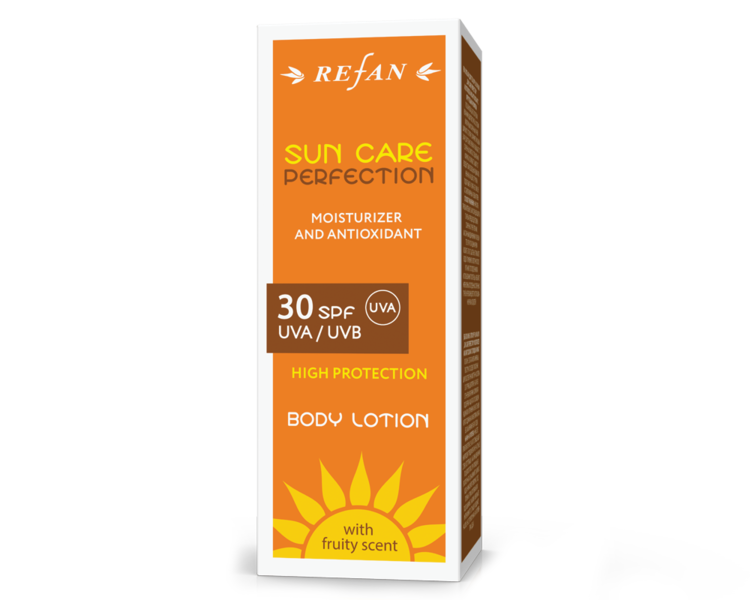 SUN CARE PERFECTION
BODY LOTION SPF 30 UVА/UVВ#06429
MOISTURIZER AND ANTIOXIDANT – fruit-scented
Lotion with a rich and moisturizing texture. Last generation of a broad-spectrum filter system helps you to achieve a long-lasting tan without getting sunburned. The formula provides improved protection against free radical damage. Silky texture nourishes and softens skin without leaving greasy and white residue.
Use: Apply approximately 35 ml of the sunscreen before sun exposure with light, tapping, massage movements to all exposed parts of the body. In case of contact with eyes, rinse immediately with plenty of water. Reapply after swimming, sweating or toweling. Avoid sun exposure during peak hours. Not recommended for children!

100 ml
---
FACE CREAM SPF 50 UVA/ UVB
BODY LOTION SPF 50 UVА/UVВ