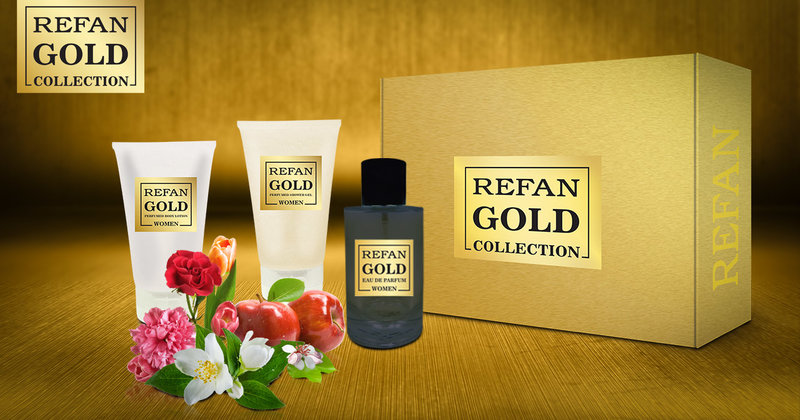 REFAN GOLD COLLECTION SET
SET REFAN GOLD COLLECTION WOMEN 155#07625
The set includes:
EAU DE PERFUM REFAN GOLD WOMEN 155 - 100 ml
Floral bouquet of spring flowers, rose, jasmine, apple blossom.
Keep away from sources of ignition.
PERFUMED BODY LOTION REFAN GOLD WOMEN 155 - 150 ml
With moisturizing and deep-softening properties it provides skin with long-lasting fragrance. Apply to body with gentle massage movements.

PERFUMED SHOWER GEL REFAN GOLD WOMEN 155 - 150 ml
It provides a mild skin cleansing, preserving its moisture and leaving long lasting gentle scent. Apply to wet body and massage until abundant and thick foam forms, then rinse off with plenty of water.

---
SET REFAN GOLD COLLECTION WOMEN 191