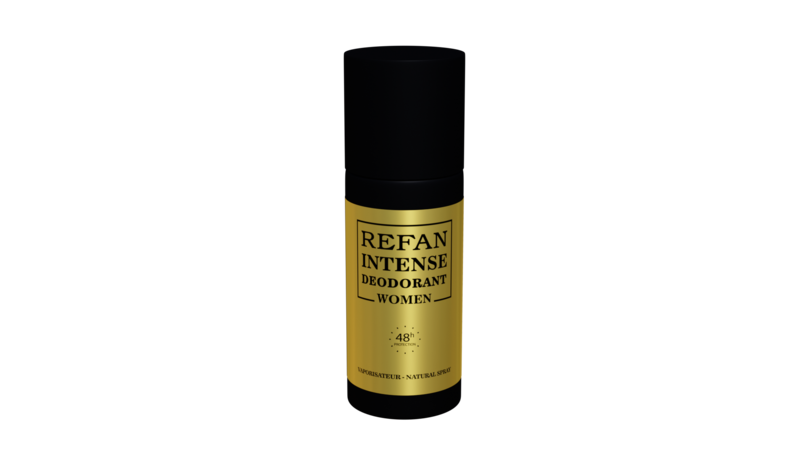 REFAN INTENSE DEODORANT
For women
REFAN INTENSE DEODORANT 335
A perfect fragrance composition of aquatic salty notes, sweet Arabian jasmine, teasing ginger, warm musk and cashmere. Embodiment of luxury and privilege.
REFAN INTENSE DEODORANT 350
Modern, warm, sweet, seductive, enchanting floral fragrance.
REFAN INTENSE DEODORANT 149
Sweet, floral fragrance with warm woody notes. Fresh citrus, honey, patchouli and gardenia combined with caramel, licorice, beeswax.
REFAN INTENSE DEODORANT 161
Head notes of blackcurrant and tangerine, orange blossom, a rich and complex floral bouquet of delicate white flowers and sweet Indian jasmine, flirtatiously slipping subtle lavender notes in the iridescent harmony of Madagascar vanilla, resinous cedar wood, seductive amber and warm musk.
---
For men