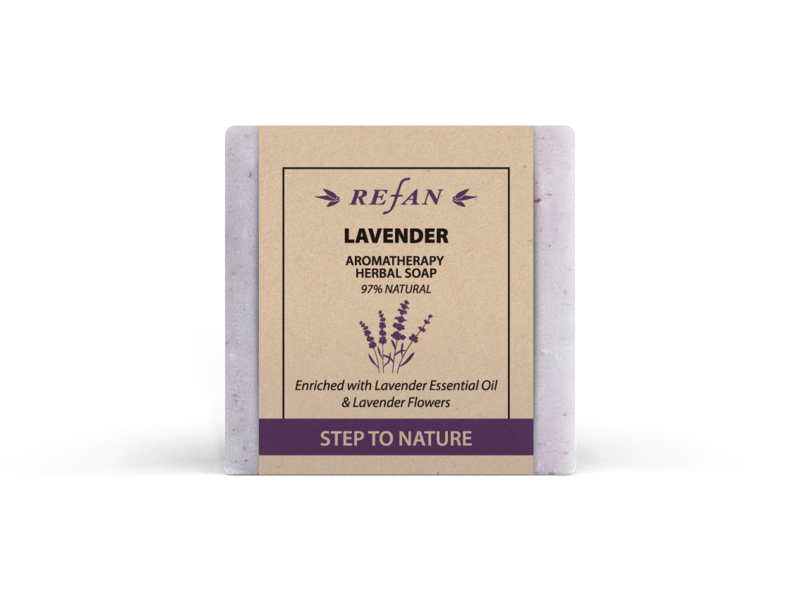 Herbal soaps - STEP TO NATURE - AROMATHERAPY
LAVENDER#05035
97% natural
Enriched with lavender essential oil and lavender blossoms.
Be ready for relaxing aromatherapy!
Abundant foam, small pieces of lavender blossoms and exciting scent. A delicate, refreshing and calming soap with lavender essential oil. It is one of the most popular and most commonly used oils with numerous properties, suitable for basic care for all skin types. Strong lavender scent and abundant, fluffy foam for healthy and clean skin.
120 g
---
OLIVE ROSEMARY
PEPPERMINT