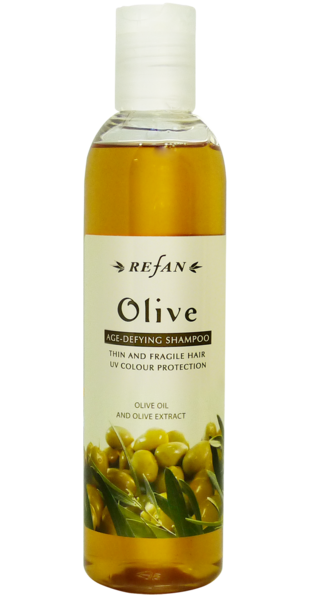 Olive
Age-defying shampoo#6129
OLIVE AGE-DEFYING SHAMPOO FOR THIN AND FRAGILE HAIR WITH UV COLOUR PROTECTION.
IT CONTAINS OLIVE OIL AND OLIVE EXTRACT THAT RESTORE THE HEALTY LOOK, STRUCTURE AND THE ENERGY OF FRAGILE HAIR BY FIRMING IT AND MAKING IT THICKER. UV FILTER, WHICH PROTECTS HAIR FROM SUN RADIATION AND THE MECHANICAL AND CHEMICAL STRESS. THE REGULAR APPLICATION HAS A FAVOURABLE EFFECT ON MAINTAINING HEALTHY HAIR ROOTS AND ELASTIC AND SHINY HAIR.
USE: APPLY SMALL QUANTITY OF THE SHAMPOO TO HAIR WETTED WITH WARM WATER. MASSAGE FOR 1-2 MINUTES UNTIL THICK FOAM IS OBTAINED. RINSE THOROUGHLY WITH WATER.
250 ml
---
Age-defying bath and shower gel
Conditioning hair spray